Bienvenue à la page Partenaires ICNM
Devenir Partenaire
185 Institutions Internationales & Universités Partenaires
ICNM confirme sa position de rendez-vous incontournable pour les décideurs & professionnels de Médecine Naturelle. Plateforme de rencontres et d'échange, ICNM est le lieu où les Institutions rencontrent leurs futurs Partenaires.
Rejoignez- nous!
Pour devenir Partenaire, contactez nous.
ICNM remercie l'ensemble de ses fidèles Partenaires, Institutions, Universités, et Fédérations qui nous soutiennent à chaque congrès et contribue à son succès.
Nos Partenaires
185 Institutions Internationales & Universités
Rejoignez-nous!
Partenaires Media
Merci à tout nos partenaires médias pour leur précieuse collaboration.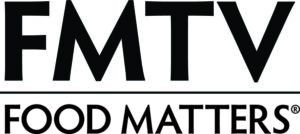 Food Matters TV (FMTV)
We started this journey back in 2007 to help heal my father. Our first film Food Matters became the catalyst for his transformation, helping him reverse chronic illness, get off 6 different prescription medications and reclaim his health.
Since that time we've helped inspire millions of people around the world through the power of real food and activating the body's own innate healing capacity.
It was through this journey that Food Matters TV (FMTV) was born. An online home for everything health & wellness.
Go on, dig into a new documentary and expand your mind… start a juice cleanse… or roll out your yoga mat!
It's all at your fingertips inside FMTV.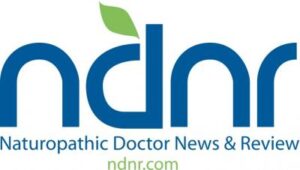 Naturopathic Doctor News & Review
Starting in 2005, Naturopathic Doctor News & Review (NDNR) is the leading clinical information resource for naturopathic physicians in North America. It serves as a dynamic voice for the advancement of naturopathic medicine by informing and educating physicians in the recent developments of the practice of natural medicine. NDNR includes current protocols, practice management, business development, marketing, clinical research, news and more at ndnr.com.

Holistica
Holistica – South African based wellbeing resource of natural health practitioners, events, services and articles developed to inspire, guide and connect you with everything you want to know about living a healthy and abundant life.

Ijbsahm.org
The journal encourages contribution to research in alternative and holistic medicine and other multidisciplinary efforts by fostering a better understanding of the multidimensional nature of research, industrial and educational systems as they relate to the promotion of the betterment of mankind and human life.

Integrated Healthcare Practitioners
Integrated Healthcare Practitioners Magazine (IHP) is a Canadian peer-reviewed journal that strives to connect the business of natural medicine with conventional medicine practices.

Healthy
Seeking natural solutions for your health? … more vitality… enhanced wellbeing.
You're in the right place! Explore our health village, join our community begin your wellness journey.

Alternative Therapies in Health and Medicine
Launched in 1995, Alternative Therapies in Health and Medicine has a mission to promote the art and science of integrative medicine and a responsibility to improve public health. We strive to maintain the highest standards of ethical medical journalism independent of special interests that is timely, accurate, and a pleasure to read. We publish original, peer-reviewed scientific articles that provide health care providers with continuing education to promote health, prevent illness, and treat disease.


Integrative Medicine: A Clinician´s Journal
A Clinician's Journal (IMCJ) provides practitioners with a practical and comprehensive approach to integrating alternative therapies with conventional medicine.
Lectures conseillées
Boyle, W., & Saine, A., (1988). Lectures in Naturopathic Hydrotherapy. Eclectic Medical Publications: Oregon. ISBN: 0962351814
Newman Turner, R., (2000). Naturopathic Medicine. (3rd ed) Health Advisory Lectures and Literature: Letchworth.
Buchman, D., (2001). The Complete Book of Water Healing. Contemporary Books (a division of McGraw-Hill):New York. ISBN:0-  658-01378-5
Chaitow, L (2008) Naturopathic Physical Medicine: Theory and Practice for Manual Therapists and Naturopaths. Philadelphia: Elsevier.
Dail, C. & Thomas, C., (1996). Hydrotherapy: Simple Treatments For Common Ailments (revised). Teach Services Inc: New York. ISBN:0-945383-08-8.
Galvin, K. and Bishop, M. (2010). Case studies for complementary therapists, a collaborative approach, Elsevier, Churchill Livingstone. Australia.
Lindlahr, H., (1981). Natural Therapeutics: Vol II: Practice. CW Daniel Co. Ltd.:Saffron Walden. ISBN: 0-85207-320-8.
Needes, R., (2002). Naturopathy for Self-Healing: Nutrition, Lifestyle, Herbs, Homeopathy, Health & Harmony an imprint of B. Jain Publishers:New Delhi.
Peters D; Chaitow L; Harris G & Morrison S (2002) Integrating Complementary Therapies in Primary Care. Edinburgh: Churchill: Livingstone.
Pizzorno, J. Murray, M., & Joiner-bey, H., (2002). The Clinician's Handbook of Natural Medicine. Churchill Livingstone: Edinburgh.
Pizzorno, J. Murray, M (2005) Textbook of Natural Medicine. Edinburgh: Churchill Livingstone.
Selby, A., (2000) H2O: Healing Water For Mind and Body. Collins & Brown Ltd: London. ISBN:1-85585-744-8.
Thomson, J,. (2016) Live Well. Eat Well. Be Well. A Natural Guide to Healthy Living. Luath Press. ISBN: 978-1-910745-31-1.
Thrash, A., (2001). Home Remedies – Hydrotherapy, Massage, Charcoal And Other Simple Treatments, New Lifestyle Books: Seale ISBN: 0-942658-02-7